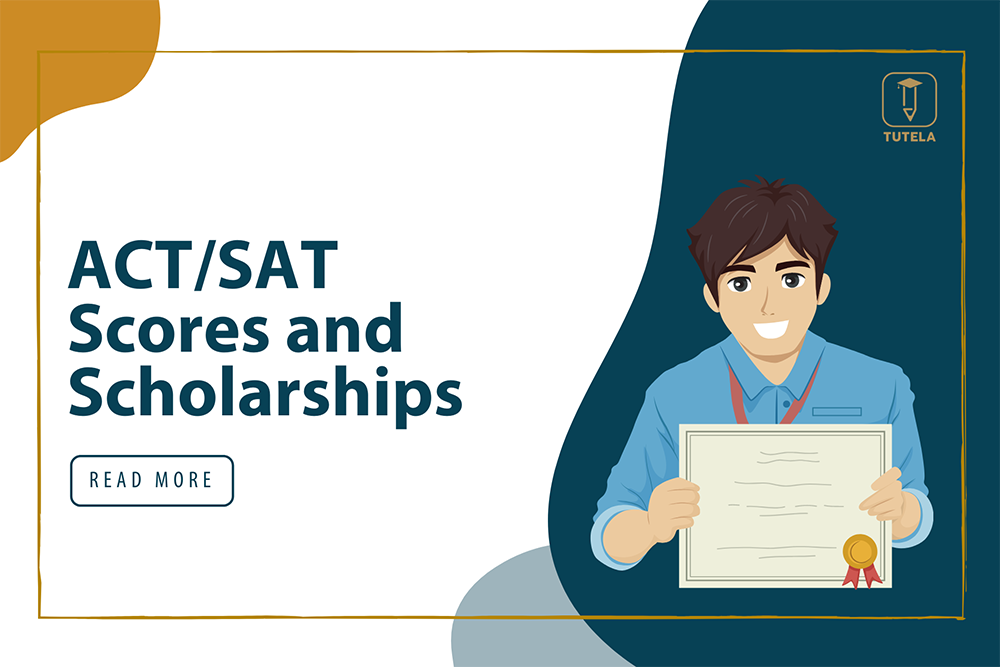 A student's SAT or ACT score isn't just useful for admission into their school of choice; some scholarships are automatically granted for academics while others might require an additional application, but talented students who demonstrate their capabilities in college entrance exams can qualify to receive money for college. Achieving a high score on SAT/ACT can increase the number of scholarships students may earn—and mean more help in paying for their education. Certain colleges and universities offer financial assistance on the basis of ACT or SAT scores. Conducting thorough research and completing an appropriate study plan for any standardized tests you take can lessen the financial burden of college.
Colleges that offer scholarships help students realize their educational dreams of achieving their careers. The hard work that students have put in getting good grades in school and obtaining a good score on ACT/SAT are being rewarded with scholarships by many colleges.
Benefits of getting a scholarship:
Scholarships can give students the financial jump needed to take a leap and enrol in a degree.
Scholarships decrease the number and amount of loans students need to take to complete higher education.
Awarding scholarships to worthy students, it is hoped that the students will become philanthropic themselves and "give back" to society when they are financially able.
Here is a list of top-ranked universities that offer merit-based scholarships in addition to standard need-based scholarships:
1. The University of Chicago (Chicago, Illinois)
Stamps Scholarship
2. Duke University (Durham, North Carolina)
Robertson Scholars Leadership Program
3. California Institute of Technology (Pasadena, California)
Stamps Scholarship
4. University of Notre Dame (Notre Dame, Indiana)
Stamps Scholarship
5. Washington University in St. Louis (St. Louis, Missouri)
Annika Rodriguez Scholars Program
6. The University of California, Los Angeles (Los Angeles, CA)
Stamps Scholarship
7. University of Southern California (Los Angeles, California)
Mork Family Scholarship
Stamps Scholarship
Trustee Scholarship
8.. Wake Forest University (Winston-Salem, North Carolina)
Nancy Susan Reynolds Scholarship
Stamps Scholarship
9. University of Michigan (Ann Arbor, Michigan)
Stamps Scholarship
10. The University of North Carolina at Chapel Hill (Chapel Hill, North Carolina)
Morehead-Cain Scholars
11. Boston College (Chestnut Hill, Massachusetts)
Gabelli Presidential Scholars Program
12. College of William and Mary (Williamsburg, Virginia)
College of William and Mary Stamps 1693 Scholarship
William and Mary Scholars
13. University of Rochester (Rochester, New York)
Alan and Jane Handler Endowed Scholarship
14. Boston University (Boston, Massachusetts)
Trustee Scholarship
15. University of Wisconsin (Madison, Wisconsin)
Chancellor's Scholarship Program
16. American University (Washington, DC)
Frederick Douglass Scholarship Program
17. Arcadia University (Glenside, Pennsylvania)
President's Scholarship
18. Barry University (Miami Shores, Florida)
Stamps Scholarship
19. The Catholic University of America (Washington, DC)
Archdiocesan Scholarship
20. Elizabethtown College (Elizabethtown, Pennsylvania)
Stamps Scholarship
21. Rollins College (Winter Park, Florida)
Alfond Scholars Program
22. Stevens Institute of Technology (Hoboken, New Jersey)
The Ann P. Neupauer Scholarship
23. Stevenson University (Stevenson, Maryland)
Presidential Fellowship
24, SUNY Alfred College (Alfred, New York)
Distinguished Scholars Program: Excellence in Education Scholarship
25. University at Buffalo (Buffalo, New York)
Millonzi Distinguished Honors Scholarship
26. University of Miami (Coral Gables, Florida)
Hammond Scholarship
Stamps Scholarship
Marta S. and L. Austin Weeks Scholarship
27. University of Pittsburgh (Pittsburgh, Pennsylvania)
Diversity Scholarships
28. Drake University (Des Moines, Iowa)
National Alumni Scholarship
29. Miami University (Oxford, Ohio)
University Merit Scholarship
30. Oberlin College (Oberlin, Ohio)
Stamps Scholarship
31. The Ohio State University (Columbus, Ohio)
Eminence Fellows Scholarship
32. Birmingham-Southern College (Birmingham, Alabama)
Distinguished Scholars Award
33. Clemson University (Clemson, South Carolina)
National Scholars Program
34. Furman University (Greenville, South Carolina)
James B. Duke Scholarship
35. Hendrix College (Conway, Arkansas)
Hays Memorial Scholarship
Hendrix College Scholarship
36. Louisiana State University (Baton Rouge, Louisiana)
Stamps Scholarship
37. North Carolina A&T State University (Greensboro, North Carolina)
National Alumni Scholarship
Lewis and Elizabeth Dowdy Scholarship
38. North Carolina State University (Raleigh, North Carolina)
Park Scholarship
39. Saint Louis University (Saint Louis, Missouri)
Presidential Scholarship
40. Salem College (Winston-Salem, North Carolina)
Robert E. Elberson Scholarship
41. Southern Methodist University (Dallas, Texas)
President's Scholars Program
42. Texas Christian University (Fort Worth, Texas)
Chancellor's Scholarship
43. University of Alabama (Tuscaloosa, Alabama)
Academic Elite Scholarship
44. University of Georgia (Athens, Georgia)
Foundation Fellowship
Ramsey Honors Scholarship
45. University of Kentucky (Lexington, Kentucky)
Otis A. Singletary Scholarship
Presidential Scholarship
46. University of Louisville (Louisville, Kentucky)
Brown Fellows Program
47. University of Texas at Austin (Austin, Texas)
Forty Acres Scholarship
48. University of Texas at Dallas (Dallas, Texas)
Eugene McDermott Scholars Program
49. Washington and Lee University (Lexington, Virginia)
Johnson Scholarship
50. Loyola Marymount University (Los Angeles, California)
Arrupe Scholarship
Trustee Scholarship
51.Soka University of America (Aliso Viejo, California)
Global Merit Scholarship
52. University of Hawaii (Honolulu, Hawaii)
Regents Scholarship
We hope this list of colleges helps you in taking a calculated decision. If you have any queries feel free to get in touch with us by filling out our assistance form. We are happy to help.
Click here to check out different College Profiles