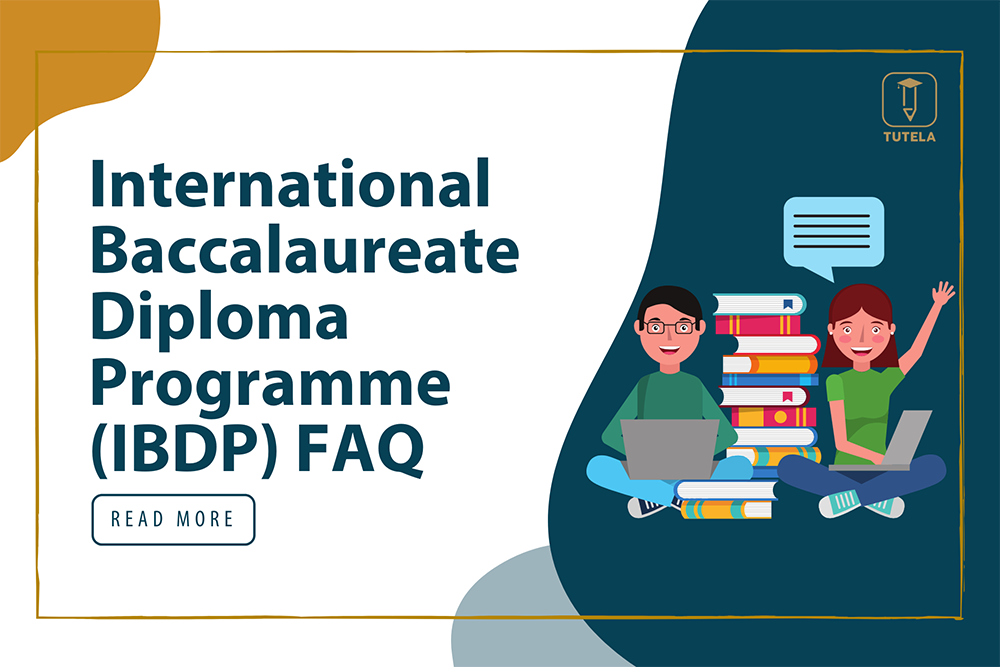 1. Which Schools follow IB curriculum?
Ans. There are 148 schools in India following the IB curriculum. We have curated an exhaustive list of a few top schools in India following the IB curriculum.
2. Which subjects should you choose for your IB Diploma Programme?
Ans. IBDP provides various subjects to choose from. Therefore, a student can sync their interests with the offered subjects. For more help, you can refer to our blog on subject selection. The blog will surely give you an idea regarding the same.
3. How important are Extended Essays (EEs)?
Ans. An extended essay is a tool that helps students learn critical thinking skills and the processes associated with carrying out the research part to prepare them for college research work. EEs also give the students an opportunity to pick the topic of their interest and do thorough research on it. Hence, it will be good for you to have a good command of Extended Essays.
4. What are the skills required for choosing Physics in IBDP?
Ans. A strong mathematical background helps – taking HL Maths along with Physics HL will significantly help you, although it is not required. Most important is the ability to understand and visualize the real-life mechanisms behind the quantitative problem you may be faced with. Being able to rearrange equations is also essential.
5. What are the skills required for choosing Chemistry in IBDP?
Ans. Pay attention to what you're studying. Be good at counting; electron orbitals get complicated otherwise. You really do need to be able to visualise things in your mind as you learn about overlapping electron clouds which you can't really see but you have to imagine them in order to understand and not get confused
6. What does the new IBDP Mathematics course entail?
Ans. Math subject is bifurcated into two sections and each section has two routes, which are offered at the Standard level and Higher level.
Mathematics: Analysis and approaches course (A&A) – will be offered at both SL and HL. It is for those students who are interested in the construction of mathematical arguments and develop strong skills in mathematical thinking.
Mathematics: Applications and interpretation course(A&I) – A&I will be offered at both SL and HL. It focuses more on the practical application of the concepts. A&I is meant for those students who are fascinated by the idea of describing the world, modelling and solving practical problems.
7. How to avoid the pressure of IB exams?
Ans. DO NOT PROCRASTINATE. This is the sole Mantra to avoid last-minute pressure. When you procrastinate, your work starts getting piled up and then it's difficult to cover the backlog. Furthermore, procrastination leads to disappointment and anxiety and that would be the last thing you'd want to happen before your exams. Hence, try to stick to your schedule and deadlines and work according to them. Also, keep revising the concepts taught simultaneously. When you feel the workload is too much to handle, take some time out of your schedule and use it to rejuvenate yourself. Go for a walk, watch a movie, hang out with friends, basically do whatever can refresh you. However, make sure once you're back, you're actually refreshed and get back to your studies.
8. Can IB Diploma students appear for an entrance examination in India for admissions to professional courses like Medicine and Engineering?
Ans. As the IB curriculum is recognised by many universities in India, students can take the entrance exam for the professional courses they want to get enrolled in.
9. What is the minimum score required to get the IB diploma?
Ans. In IBDP, students receive a grade ranging from 1-7, with 7 being the highest. The final diploma is made up of a combined score of all the 6 subjects. In order to get the diploma, the student should have a minimum of 24 points or 4 points in each subject. Furthermore, successful completion of all three essential elements of the DP core (Tok, EE, CAS) is also required.
10. How IB can help in improving your overall personality?
Ans. The IB curriculum provides extensive learning. IB has a lot to offer to students and can open doors to various opportunities. The practical approach that IB demands changes the outlook of a student. The whole concept of conventional methods of studying changes once you are enrolled in the IB curriculum. To summarize, the syllabus is undoubtedly extensive and overwhelming, nonetheless, it makes you proactive in dealing with college life challenges.
11. Do IBDP students have an edge over other students?
Ans. Definitely yes. IB's extensive curriculum prepares a student to handle more workload and pressure. Students are assessed not only on academic parameters but also on other various parameters including their interest in co-curricular activities. Therefore, IBDP students are a complete package.
12. Can a CBSE student switch to the IB curriculum?
Ans. Yes, irrespective of the grade the student currently is in he/she can get enrolled in the IB curriculum. The student has to take the entrance test of the particular school that he wants to take admitted in. However, there are a few things that need to be considered before going for IB. There is a huge difference between CBSE and IB curricula. CBSE follows a conventional methodology of teaching, whereas the IB curriculum is a more practical and application-based curriculum. You have to have a good command over your spoken, writing and reading skills, only then you will be able to get through IB with a good score.
13. What is the difference between IB Diploma and IB Certificate? Which one will benefit you in improving your overall personality?
Ans. IB Diploma is designed for students in the final two years of secondary school. In IB Diploma, students have to select 6 subjects among various choices given, whereas in IB Certificate, take DP subjects only in areas where they have a particular interest or strength. IB Certificate is given on a course-to-course basis. Both of these will definitely help in developing your overall personality. Which one you want to take is your discretion as course selection depends on students' capacity as to how much workload or challenges they can take.
14. Are IBDP course exams and IBDP exams the same?
Ans. Yes, whether the student opts for the full IBDP course exam or takes the IBDP course exam of each exam separately, the course and the assessment are the same for both.
15. Which university recognises the IB diploma?
Ans. IBDP is recognised in 156 countries. Though IBDP is not taken up by many students it is popular around the world. In India, many universities accept IBDP scores. To know more you can check the official website.
To know more about IB or surviving tips, you can check out our blogs.
Fill out Tutela's student assistance form or call us directly at +91-8826345541 for any further queries